Interface with economical BluLoggers and BlueGateway. Plug and Play configuration.
Up to 16 instruments for a single battery powered BluLogger or BlueGateway.
Android App (BluPoint Suite) to read single instrument (BluViewer App) or download data from BluLoggers.
Wireless upload using WiFi or LTE-M or Android device.
Vehicular data gathering.
Cloud database service (VantagePoint)
Latest values advertised to passing Android devices.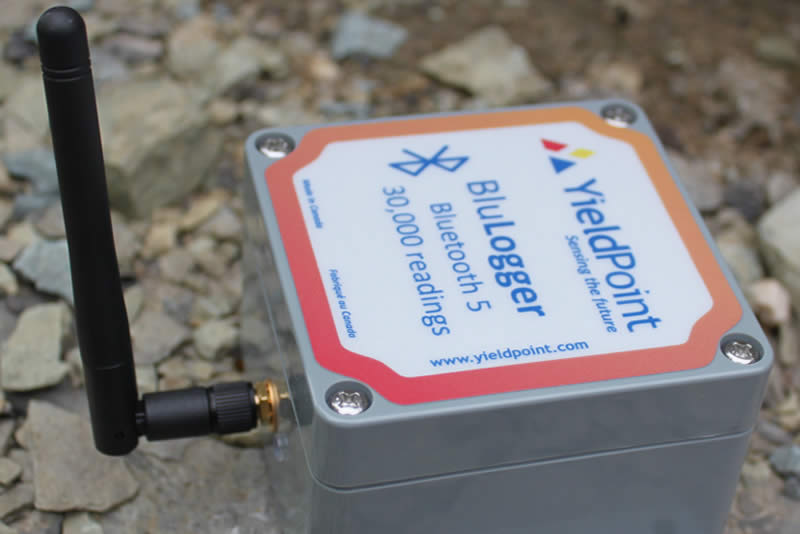 Features:
30,000 readings
4 x AA replaceable battery (Alkaline or Lithium)
Guaranteed reliable for 16 instruments per BluLogger
Download to Android phone/tablet
Wired download
Free Android App for data aggregation
Specifications:
30,000 readings from 16 instruments
Range 100m+ LOS
Bluetooth range: BLE 4.2 (15m LOS) or Bluetooth 5 devices(40m LOS)
Energy: 5mAh/day
Minimum RSSI -95dB